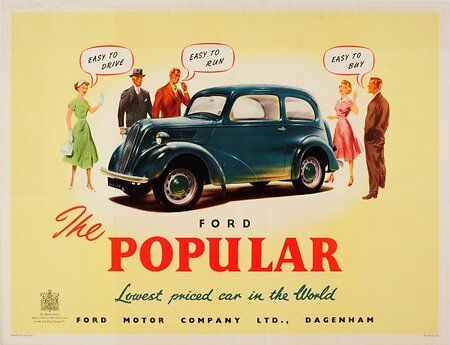 Old Ford auto services The Original 100E & Classic Ford Specialist.
Now in business for over 30 years Old Ford Auto Services in addition to manufacture and supply of specialist conversion parts & Fibreglass panels for classic Fords we also have a fully equipped workshop in which we can carry out anything from general service, maintenance & repair of classic cars to extensive one-off modifications and upgrades to steering & braking systems, engine/gearbox & axle swaps & conversions, structural repair & restoration.
Old Ford Auto Services
Park Farm
Westend Lane
Warfield
Bracknell
Berkshire
RG42 5RH
Tel: 01344 422731
E-Mail: info@oldfordautos.com
Our Business Hours are:
Monday to Friday: 8.30 am to 5.30 pm
Callers By Appointment Only Please
** PLEASE NOTE ALL WEBSITE PRICES INCLUDE VAT @ 20 % **

Mail Order:
Reproduction Fibreglass Panels & Products
Superflex Suspension Bushes Supplied & Fitted
Specialist Conversion Parts
We Are Happy To Quote For One-off Mould/Panel Work
We Have A Fully Equiped Workshop To Carry Out All Kinds Of Mechanical Conversions & Modifcations.


Please Email Or Telephone for Shipping costs
SOME PARTS MAY VARY IN COLOUR TO THOSE SHOWN
SORRY NO STEEL BODY PANELS.
In 2001 we included in our listings individual prices for all
our suspension kits, this was in response to customer enquiries.
All the parts in our suspension kits are designed to work together
as a package and while we have no problem in supplying individual
parts or only part of a kit, we cannot take any responsibility
when our parts do not work or fit with those parts you supply or
modify yourself.
Surcharges will be charged on exchange parts that are not sent
in advance (Mail Order) or exchanged on collection of
modified/overhauled parts.
Surcharges on exchange parts are refundable on receipt
of those parts.
Please Email Or Telephone for Shipping costs